WEEKLY PRIVATE LESSONS

• Weekly lessons can be 60, 75 or 90 minutes long depending on a student's goals and interests. Contact me to see if I have any openings.
MINI SESSIONS
• For students needing a flexible schedule or a shorter time commitment. No registration fee is required and most materials are included. Purchased in blocks of 4 hours ($180) or 6 hours ($275) of instruction. Lesson lengths can vary and are scheduled based on the needs of the student and availability of the instructor. An especially great option for adults who travel frequently or who work unpredictable shifts.  To register for a Mini-Session, click here.
PARTNER LESSONS
• A great option for couples or BFFs!  Whether you're a working professional, a stay-at-home parent, or a retiree, find a partner and come spend  time doing what YOU want to do for a change! Contact me for schedule and tuition information.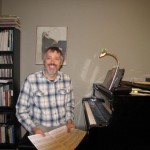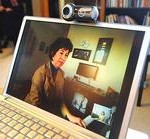 ONLINE LESSONS
• Offered when driving distance or other circumstances prevent lessons from taking place in the studio. Requires a high-speed Internet connection, webcam, and Skype or FaceTime. Please contact me to see if this might be an option for you or someone you know.